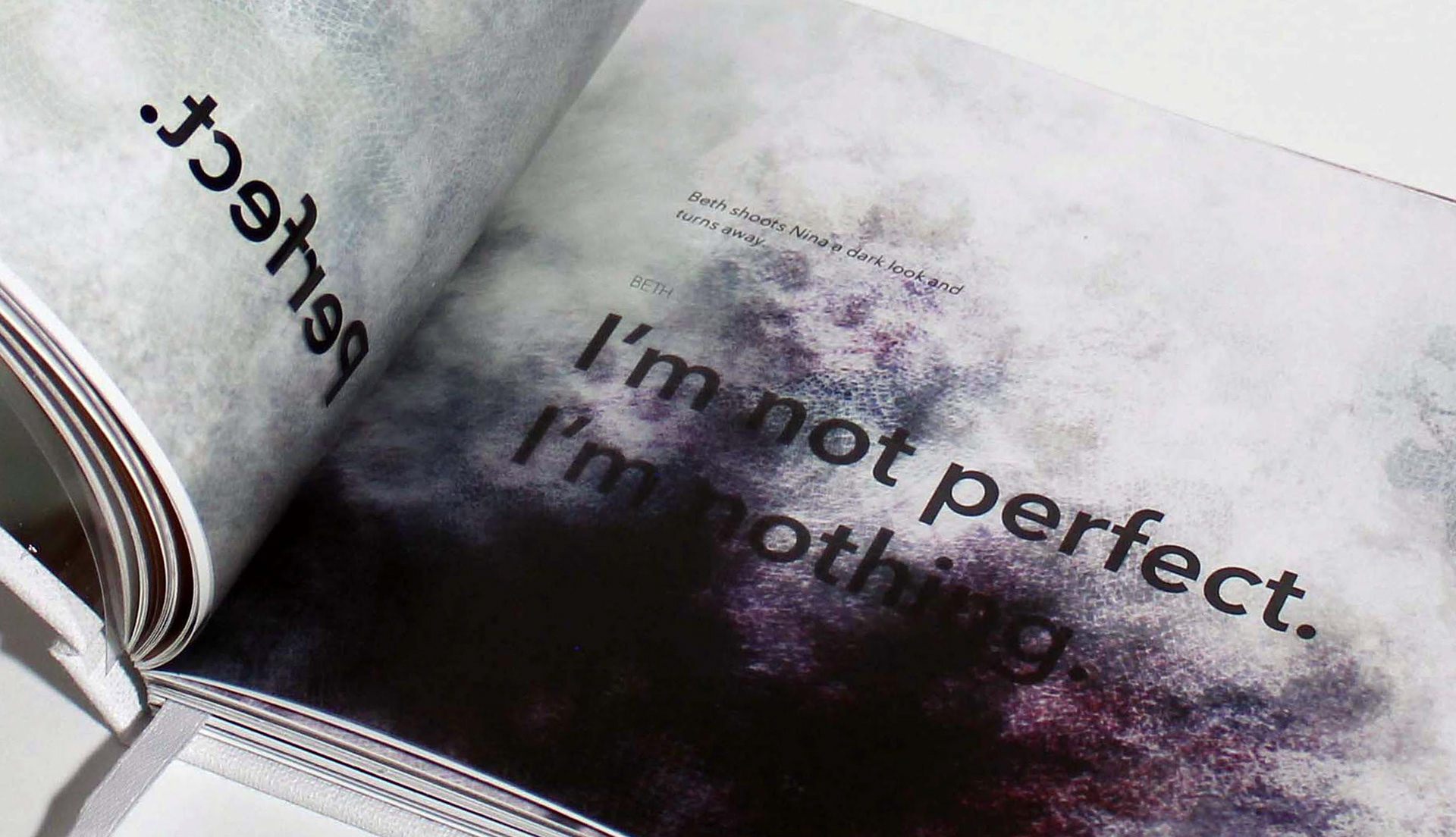 typography screenplay book design
This project focuses on the use of expressive typography to recreate the overall sensibility of the movie, Black Swan. The movie is about an innocent, fragile ballerina who pushes herself very hard to be perfect like a white swan. As the story progresses, she faces obstacles that gradually morphs her into another part of herself that she has not seen before—the black swan—who is aggressive, overpowering and fearless. The black swan eventually destructs her innocent self as she reaches perfection.
Textures suggesting ballerina mesh in a dark red-purple colour is used to indicate how her hard work slowly kills her. The textures, along with the aggressive, screaming typographic pages, are more gentle and light in the beginning of the book and progressively gets darker as she transitions into the black swan. Mirror paper is used to symbolize self-reflection in her identity. 

The square shape of the book indicates perfection, which juxtaposes with the inside grid structure, which is asymmetric from the uneven margins. This juxtaposition represents her search for perfection, which she struggling to find the answer to.
>layout designer 
>typographer 
>illustrator 
>book binder
>ideation brainstorming 
>editorial design 
>expressive typographic voice 
>organization of mass content 
>book binding 
>material knowledge 
>user experience 
>collaboration 
>organization 
>project management 
>communication 
>illustrator 
>photoshop 
>indesign 
>scanner 
>ribbon + mesh 
>paper (mylar, acetate, velum) 
>book binding materials