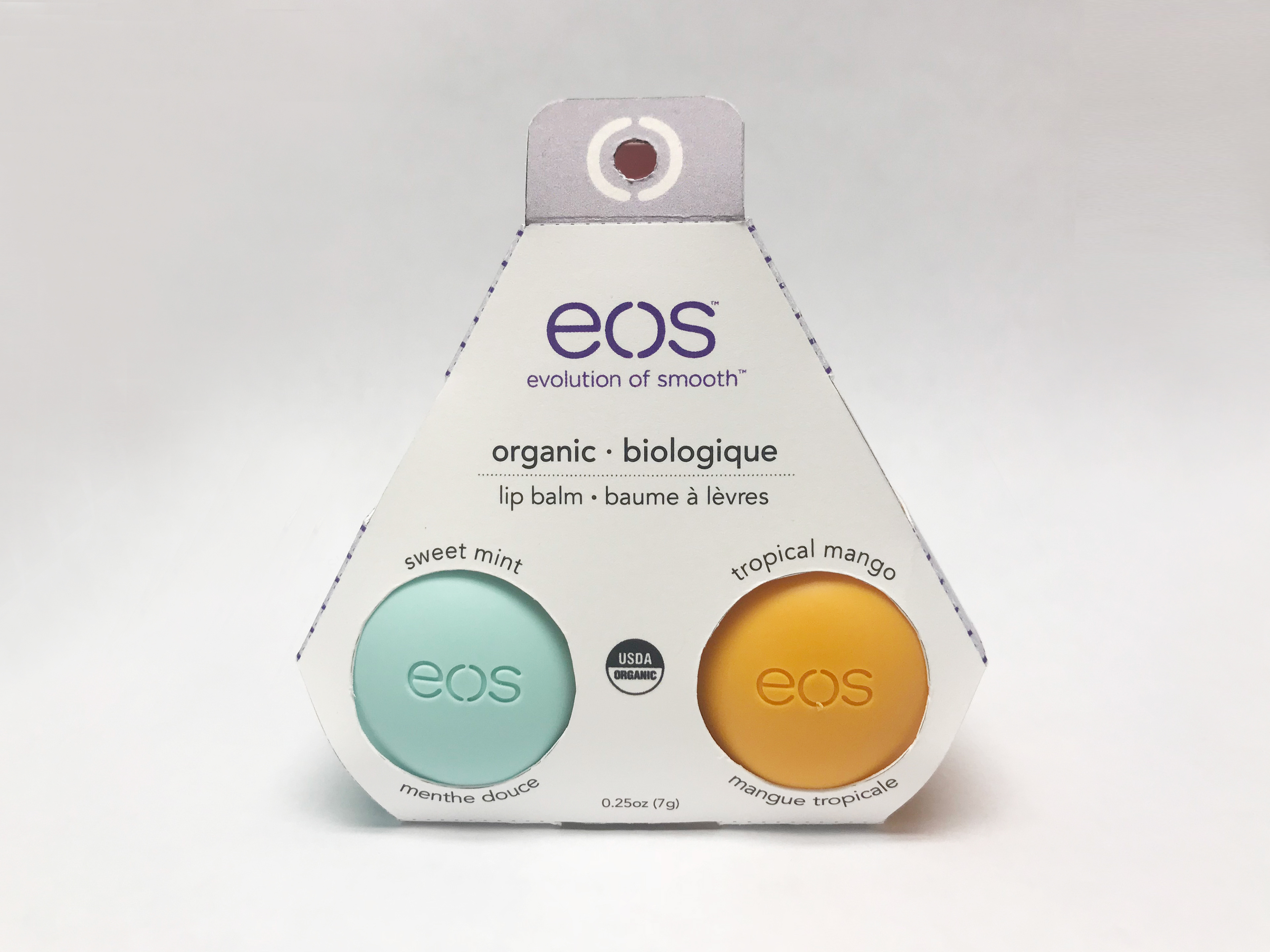 structural packaging redesign
eos lipbalm
The objective of this assignment was to propose a multipack for a product and redesign a packaging that houses the contents snuggly with dynamic die-cuts. The redesign should allow for the consumer to interact with the product through sight and touch. At least 30% of the die-line should provide a reveal and only one substrate may be used. The design must have no more material needed than necessary. The final design must be created from one die-line without the need for inserts and glue.
A three-pack for eos lip balm is proposed. Three is a good number because frequent users tend to own more than one lip balm at a time—one is kept in a purse, another in the bathroom, another in the car, and so on for convenient access. 

The patterns on the side panels were inspired by eos's logo. This graphic helps make the brand block visually appealing and stand out from competitors.
>packaging 
>die-line construction 
>structural exploration 
>sustainable redesign 
>user experience
>formulating design brief 
>following existing brand guidelines 
>store check research 
>competitive swot analysis
>illustrator 
>photoshop 
>indesign 
>paper folding