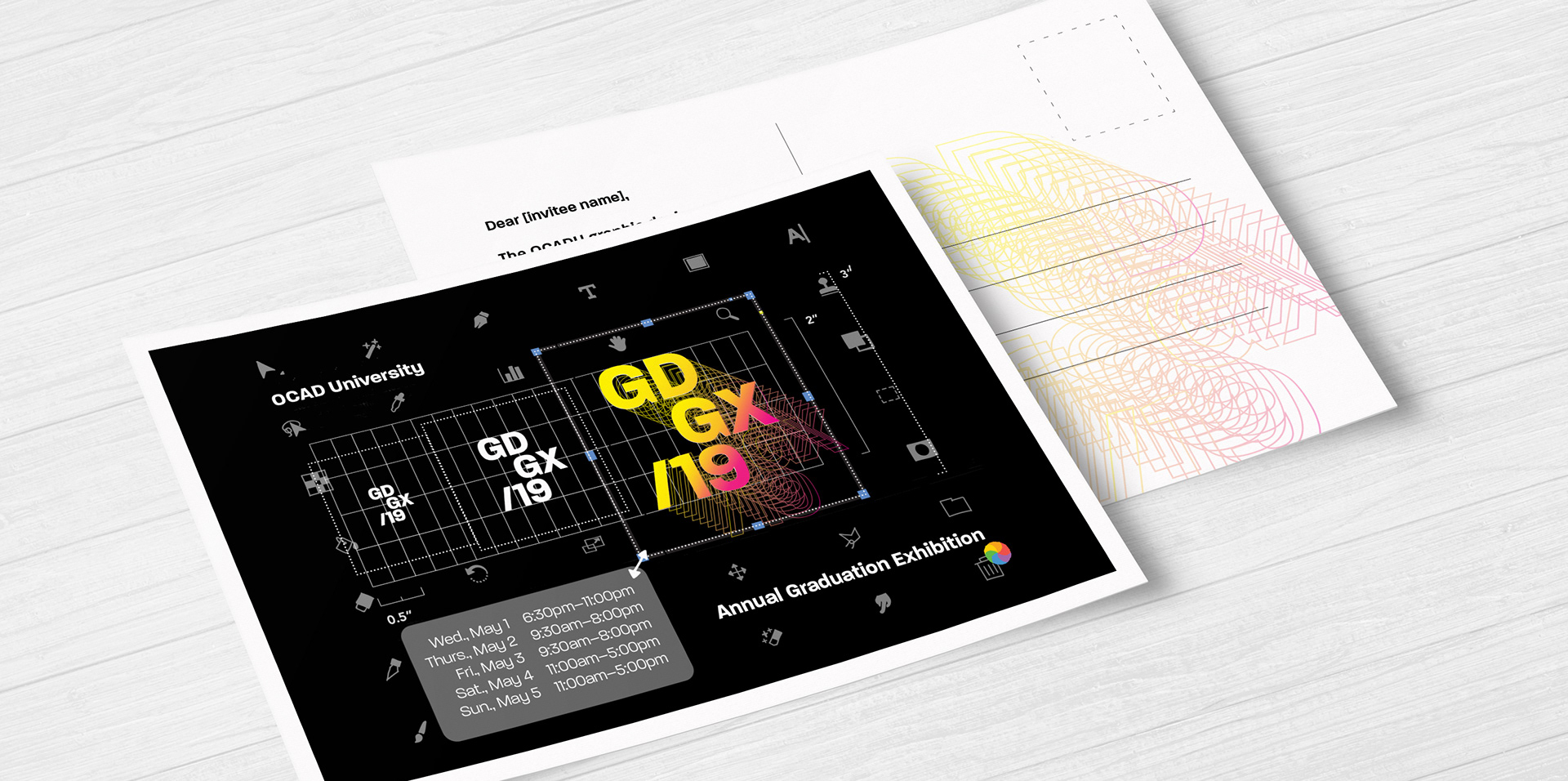 branding design committee
ocadu gradex 104
branding
To prepare for GradEx 104, the GradEx Branding Committee was responsible for creating a brand and theme for the whole committee to follow when creating brand extension pieces, web page designs, way-finding and promotional pieces to promote the annual exhibition.
The theme the committee agreed on was "Design as Process". The elements and visuals used in the branding are based off of the language of "graphic design program symbols". This vernacular is mundane to designers, but they are also beautiful in the way that they support designers as they create their work. The goal was to highlight the beauty of these symbols and have them be a part of the brand and design itself.
>josephine vuong 
>isabelle donelly 
>dominika grzesik 
>fylbert tan 
>nathalie griffin 
>branding 
>systems design 
>brand extension 
>layout design 
>typography 
>wayfinding 
>design according to style guide 
>brand extension 
>hierarchy treatment of type 
>experimentation 
>material exploration 
>present ideas to greater committee
>collaboration 
>organization 
>project management 
>communication 
>illustrator 
>photoshop 
>indesign