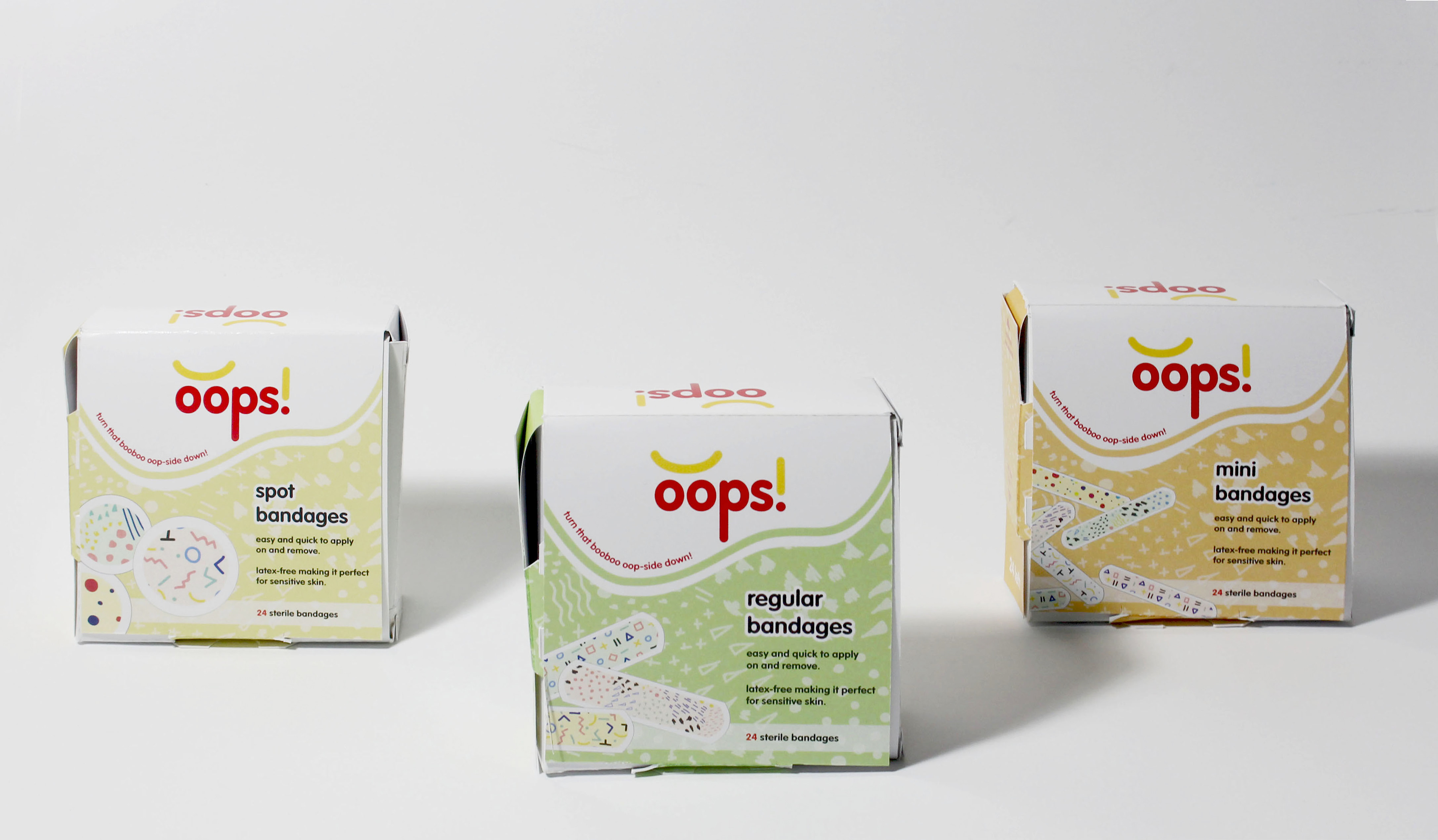 packaging + branding design
oops! bandages
The task was to create a new brand for a product to compete with other brands of the same category on the shelf. A new bandage brand called "oops!" is created. "oops!" is targeted to children and, most importantly, parents who will buy the product for their children.
The universal selling point is that the packaging acts as a dispenser which provides quick access to the product, making it easier and faster to deal with boo-boos. Moreover, since the packaging is part of the product itself, it is more eco-friendly compared to other brands because these bandages are not individually packaged. 

Bright, fun colours with simple patterns that resemble germ-like shapes are used to grab attention from its' competitors. The brand name is "oops!" with a curve over the double "o's" to recreate the accented sound kids make when they get a boo-boo. 

A motivational message is revealed after each bandage is dispensed, reassuring children for their touch experience with each boo-boo that they encounter. 

The structure and die-line was inspired by Avery reinforcements. I liked the convenience of having the product dispense out as the tape was pulled so I decided to apply the concept to this product.
>branding 
>packaging 
>product design 
>logo design
>marketing research

>formulating design brief 
>bilingual packaging
>store check research 
>competitive swot analysis
>layout + compositional design
>sku continuity
>illustrator 
>photoshop 
>indesign 
>paper folding